Présentation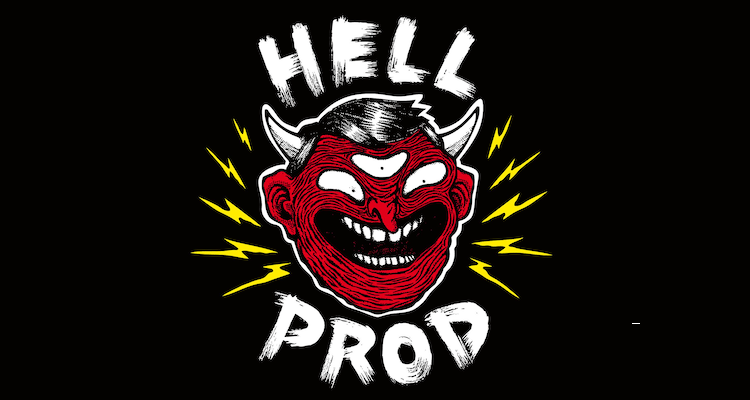 HELL PROD
HELL PROD a été fondée en 2006 en afin de servir de structure juridique et financière pour les activités du groupe Los Disidentes del Sucio Motel.
Le groupe a été fondé en 2005 et a fait plus de 200 dates en 8 ans d'existence en France et en Europe. Du café-concert aux gros festivals (Hellfest, Eurockéennes, Decibulles, Lezarts scéniques, Foire aux vins, Desertfest…), le groupe a partagé la scène avec de grands noms du rock (The Smashing Pumpkins, Valient Thorr, Karma to Burn, Crucified Barabara, The Bellrays, Red Fang, Tokyo Sex Destruction, Ufomammut…).
Côté discographique, le groupe a sorti un EP, un 45T, un DVD retraçant leur tournée de 2008, un 1er album sur le label Deadlight Ent. (Undercover Slut, Loading Data, Primal Age…) et un split 33T avec les lyonnais de Flashfalcon.
Autres activités (booking, distribution, édition, prestations diverses, etc…) :
Au-delà de ses activités phonographiques, Hell Prod sert également de support au management et à la diffusion de Los Disidentes del Sucio Motel (en réflexion pour l'ouverture à d'autres artistes).
L'association créé, produit et diffuse depuis 2010 un spectacle acoustique (International Unplugged Rock'n'roll Society) regroupant chaque année 25 artistes Alsaciens autour d'un répertoire de reprises de 25 chansons reconnues comme des classiques du rock au sens large.
En outre, Hell Prod organise régulièrement des concerts en Alsace.
Contact Information
Strasbourg, Bas-Rhin, Grand Est, France métropolitaine, France